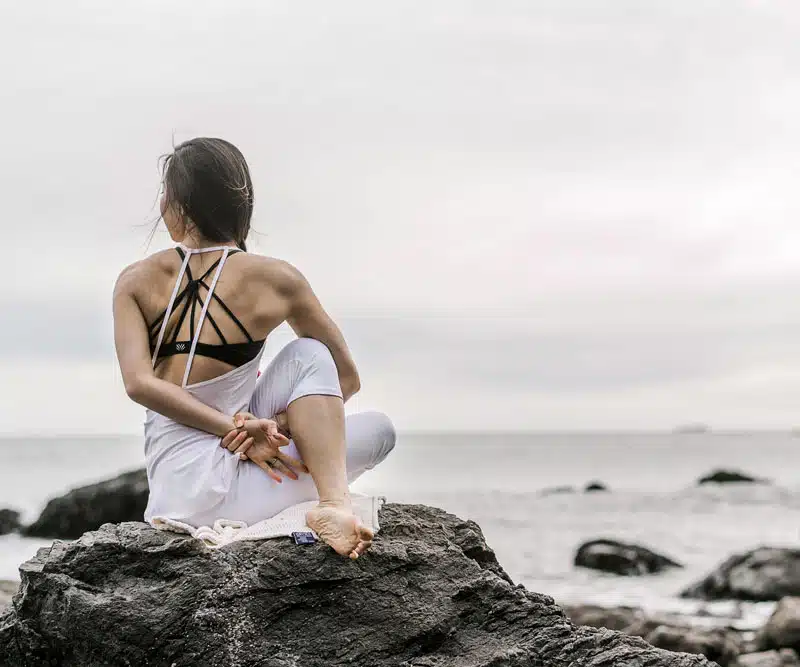 Group Classes
Yoga and Pilates online or at the studio
PLEASE READ AND FOLLOW THE INSTRUCTIONS
The sine qua non condition for participating in our courses is to register online and manage your reservations directly. The school has no involvement in this process and does not use any other system.
After clicking on the REGISTER button you will be redirected to the reservation system.
Use CHROME, FIREFOX or similar browser (does not work with safari).
Once on this page, simply click on the BOOK button for any course.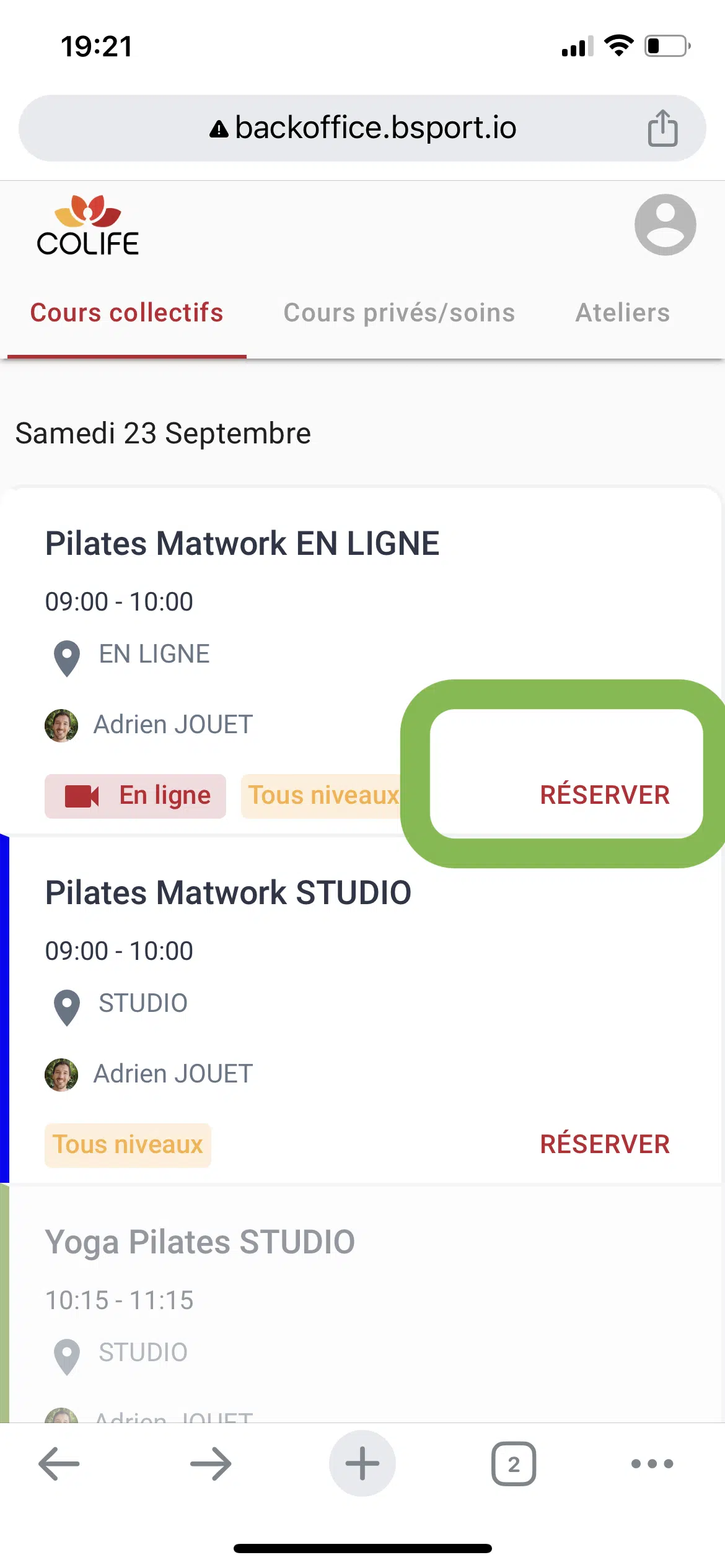 On the LOGIN page, click SIGN UP at the bottom. Fill in your details and make sure your email address is correct.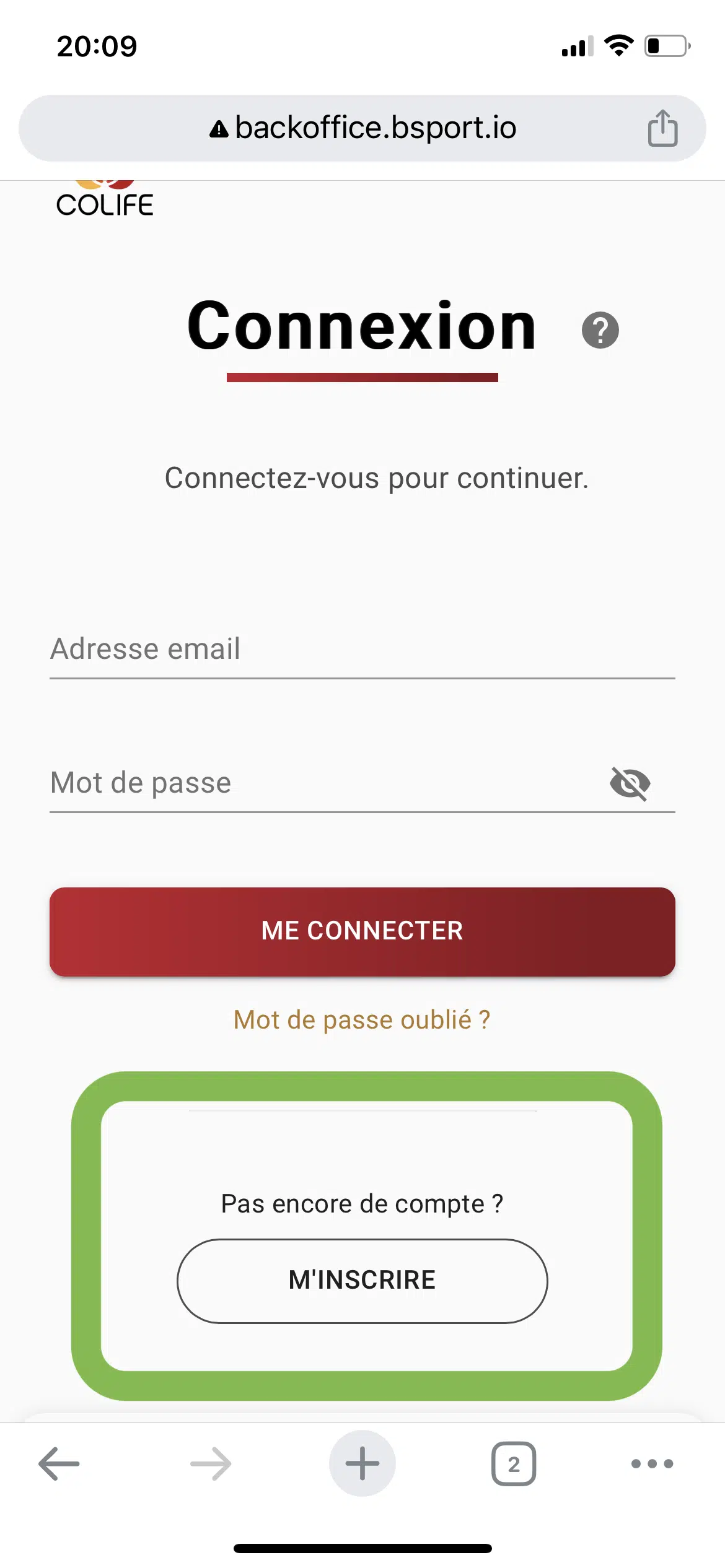 You will receive an email from Bsport asking you to validate your account.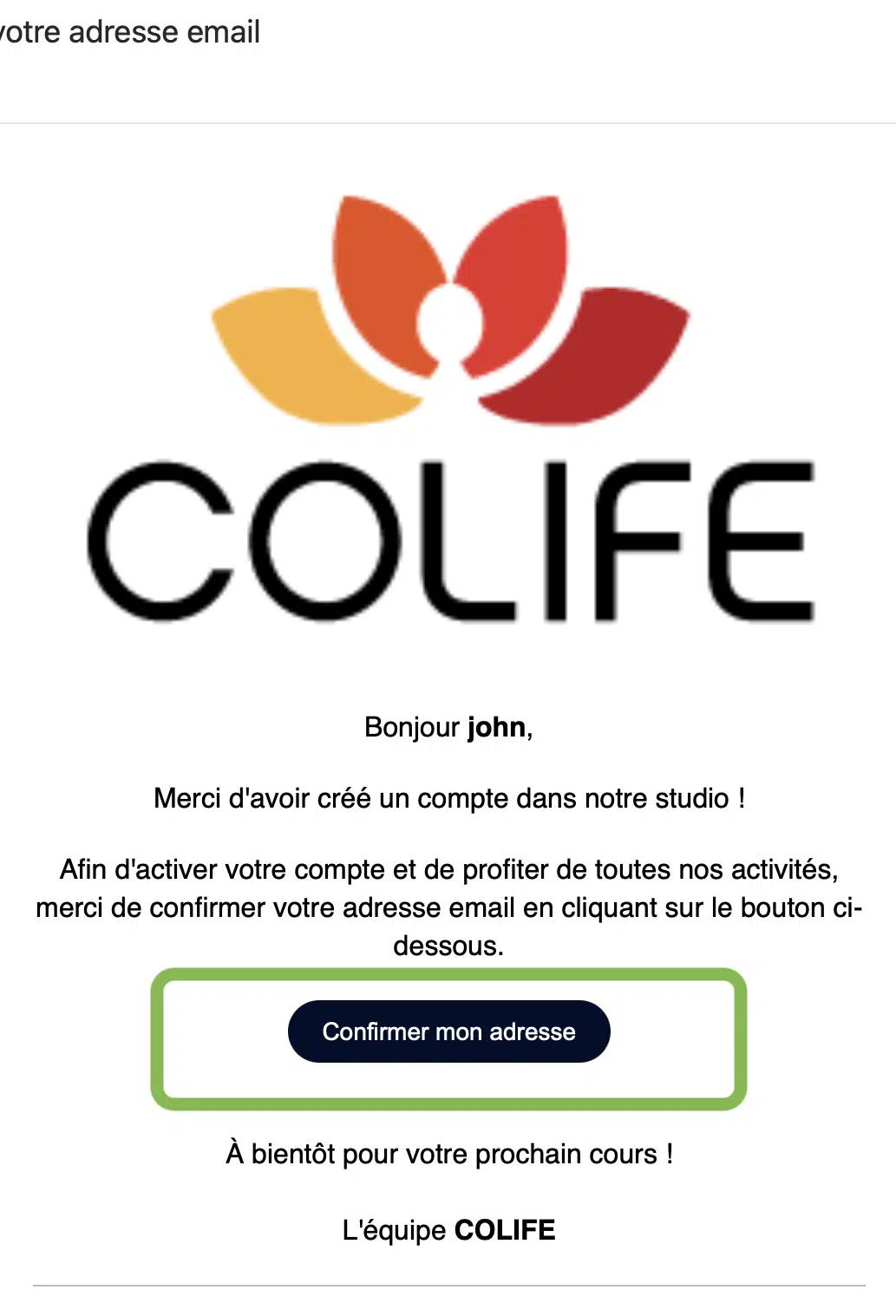 You will then receive a Welcome Email from COLIFE with the rest of the instructions for registering.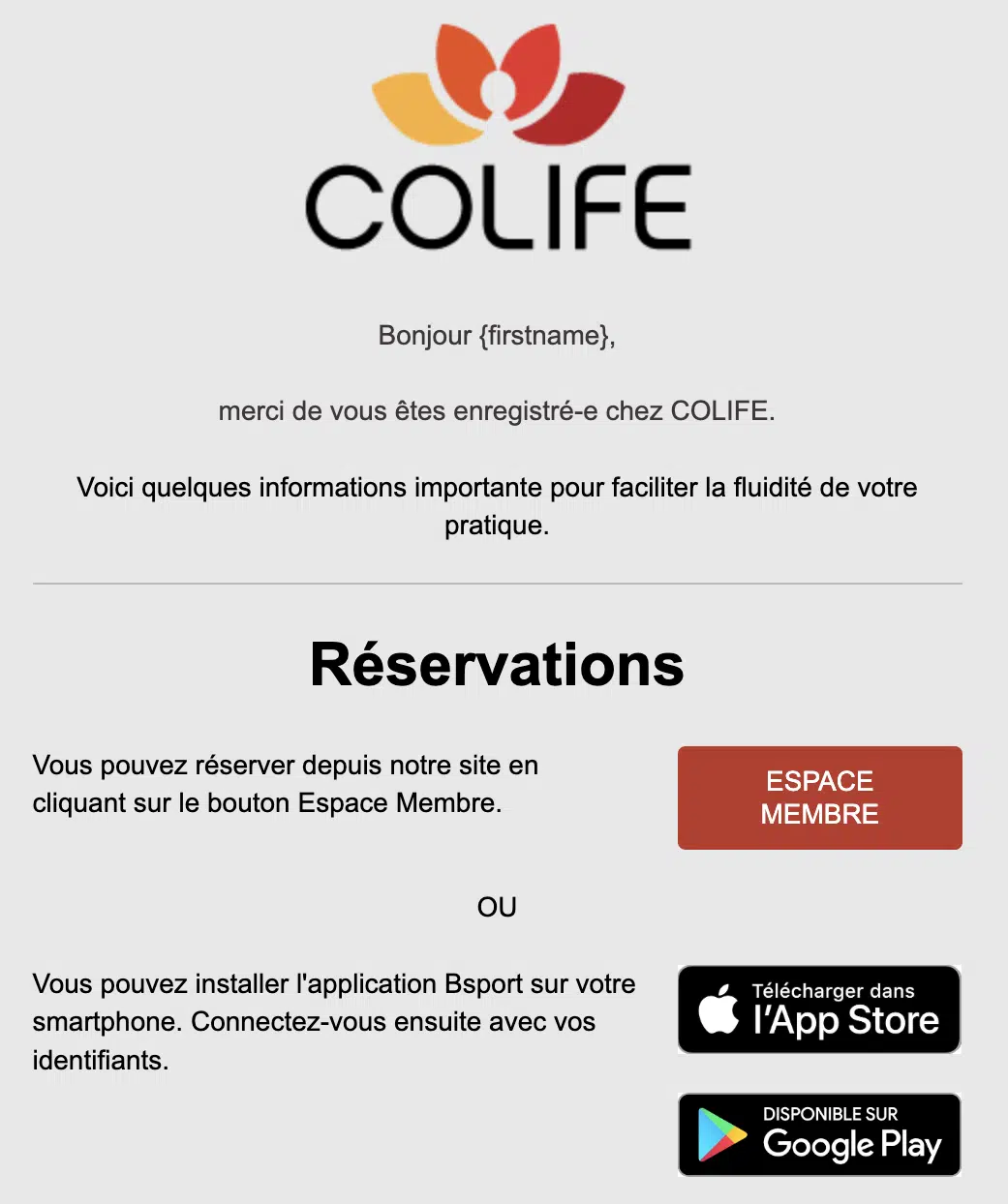 We have all the equipment to practice (mats, cushions, etc.), you don't need anything.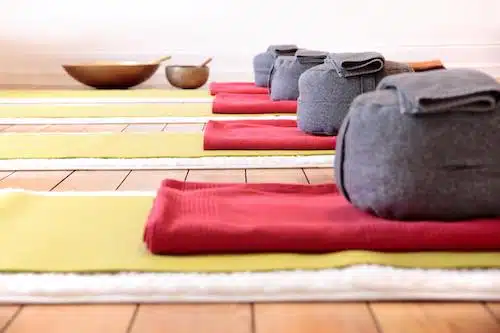 ! PLEASE DO NOT COME AT THE STUDIO UNLESS YOU HAVE BOOKED ONLINE !

Registrations are done online and are completely free.
You come whenever you want to the courses of your choice.
All courses are without levels, open to all.
Each course has its own style and depends on the experience, character and practice of the teacher.
It is difficult to give information on "how the course is".
It is imperative to try it for yourself and see which chemistry suits you best. All teachers are fully competent, certified, motivated and committed.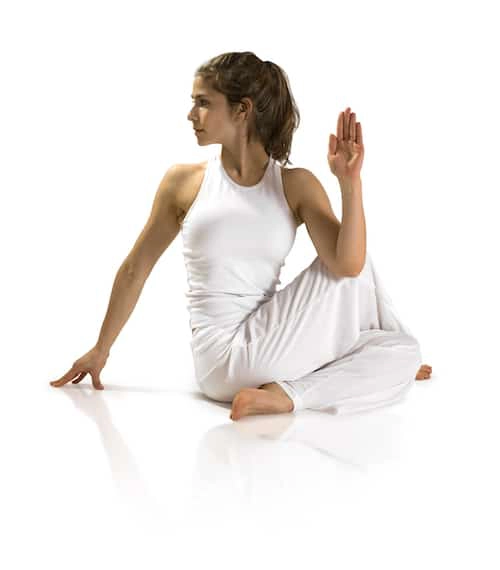 HATHA YOGA
All levels
Anti-stress activity par excellence. Work on postures, breathing, relaxation in a Zen environment. It is the best therapy to get rid of all the annoyances that punctuate our daily lives.
To learn more: Hatha Yoga
VINYASA YOGA
All levels
Yoga class focused on synchronizing movements with breathing. Yoga postures linked to a steady rhythm, deep breaths.
Learn more: Vinyasa Yoga
ASHTANGA YOGA
Intermediary
Series 1 ashtanga vinyasa as taught by Pattabhi Jois.
Ashtanga yoga includes sequences of postures ("series), held for 5 breaths. This style is very dynamic and difficult for the uninitiated. It is necessary to be flexible (lotus) and to have sufficient strength in the arms.
This class is not recommended for beginners, unless you already have a very good physical level (strength + flexibility!).
KUNDALINI YOGA
All levels
Identical to Pranayama Yoga, Kundalini Yoga is the fourth stage of the yogic system (ashtanga). We still find the famous asanas (postures) but the movements are now linked to deep and specific breathing. The practice can be static or dynamic, it all depends on the exercises.
This course aims to circulate prana and especially Kundalini energy, to cleanse and awaken the chakras. Practicing often in the morning, Kundalini Yoga brings freshness and mental clarity that you won't be able to do without!
Learn more: Kundalini Yoga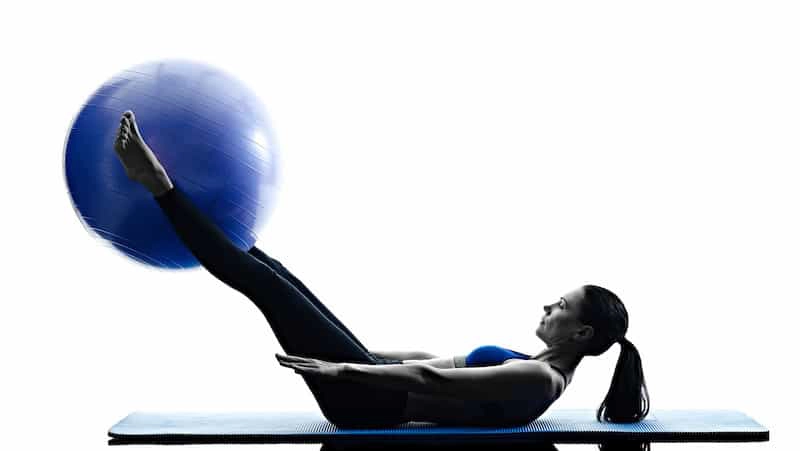 PILATES
All levels
Postural gym par excellence, Pilates is an approach focused on deep work on the abdominal, lumbar and pelvic muscles. The exercises are gentle but invigorating, done consciously and coordinated with breathing. No preparation or special physical condition is required.
This course is open to everyone, both to those who wish to strengthen their body because of back pain, for example, and to high-level sportsmen and athletes.
All our teachers follow traditional teaching, descending from the Josef Pilates lineage. The courses are qualitative and fun at the same time.
Pregnant women can practice depending on their sporting history, but rarely beyond 3-4 months, with the majority of efforts concentrating on the abdomen.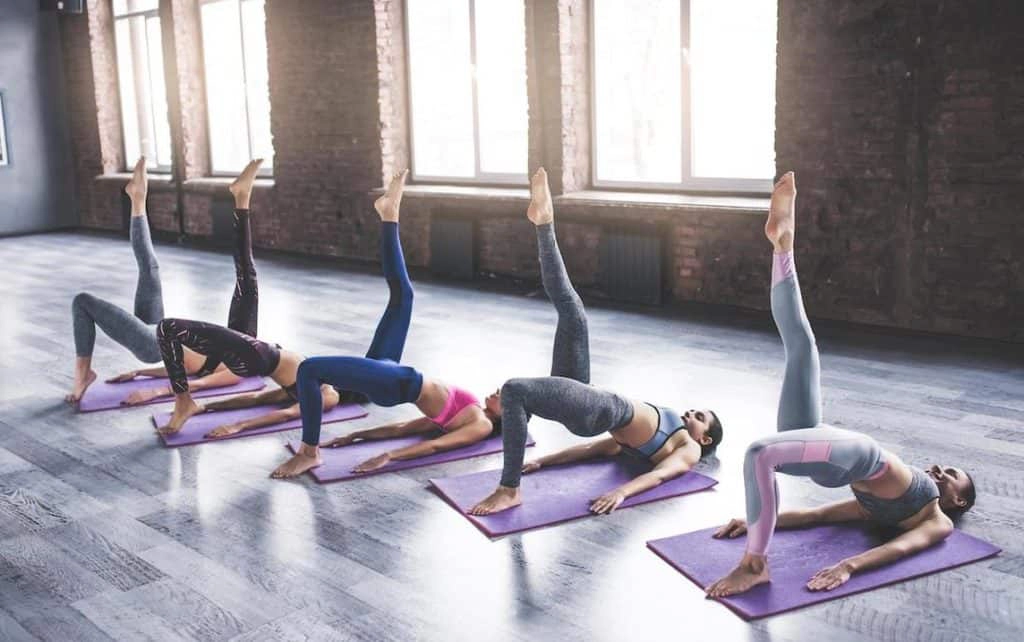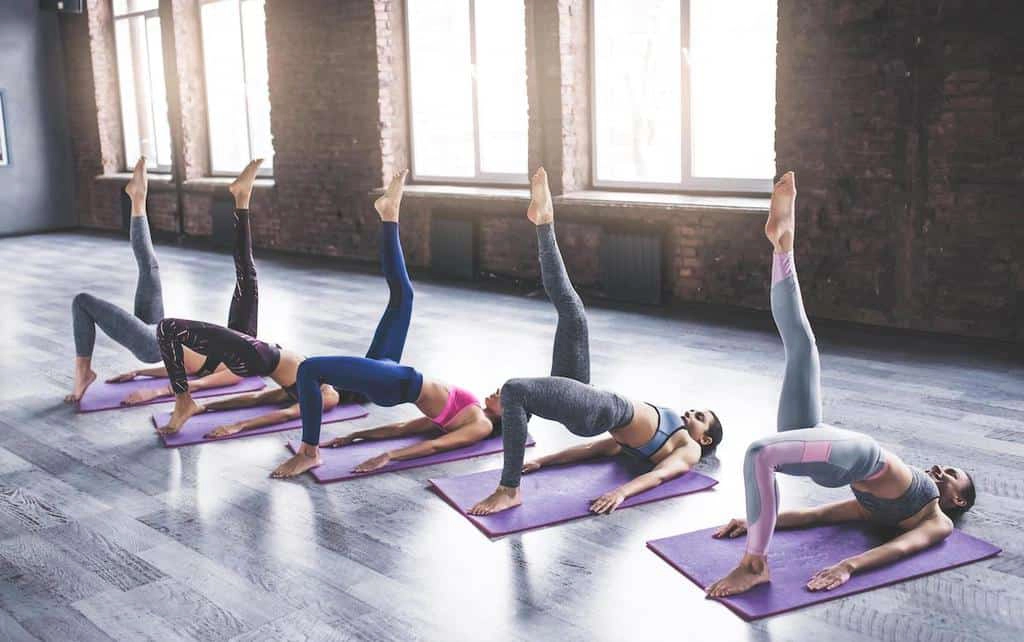 YOGA PILATES
All levels
Rich and varied class including a pilates part and a yoga part. Very interesting practice allowing you to obtain the benefits of both disciplines.