Hatha | Vinyasa | Kundalini | Nidra | Pilates | Detox
Our Integral Yoga training is intended for all those who wish to transform themselves mentally, physically and spiritually. Whether it is to adapt a better lifestyle, access more inner peace or simply stay healthy. This training is rich and includes several styles of yoga: hatha, vinyasa, kundalini, nidra, pilates and detoxification. This course also allows you of course to become a Yoga/Pilates teacher.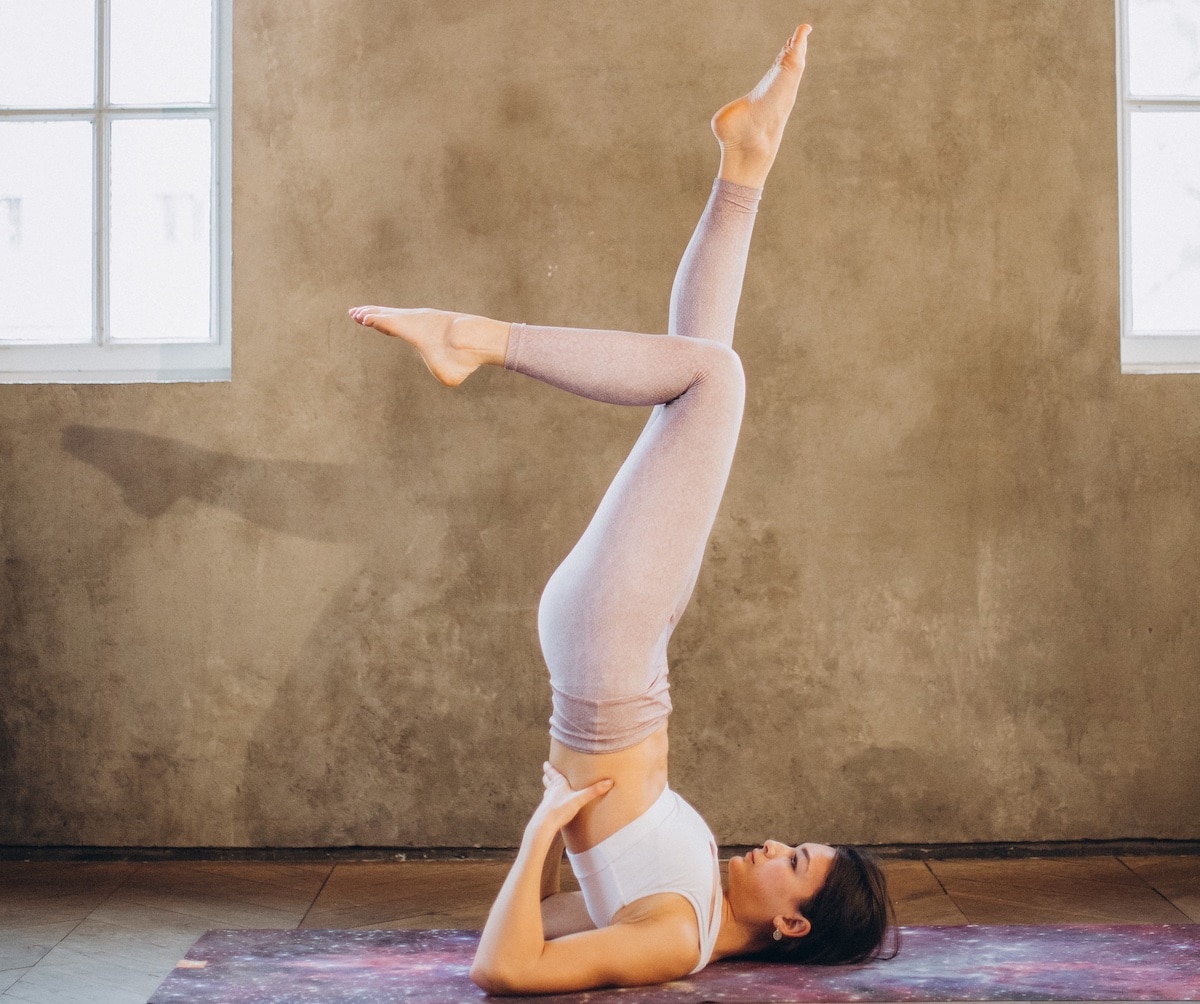 For who ?
Yoga is a powerful tool that will transform you both physically and mentally. Its benefits are numerous:
strengthening the immune system;

reduction of stress and anxiety;

increased flexibility;

more strength and muscle tone;

improved sleep;

more memory and concentration;

benefits general well-being and health.
Our integral yoga teachers training is therefore intended for anyone who wishes to adopt a healthy lifestyle, who needs to regenerate / transform (burn-out, health, etc.), and or of course, who wishes to become a yoga & pilates teacher. .
What?
The training takes place over 16 weekends, 4 hours a day, approximately one weekend out of two. This structure allows excellent learning and perfect integration into your daily life (work, child, etc.).
The content includes all the basic principles of yoga: philosophy, postures, breathing, meditation, relaxation, diet, physiology, anatomy…
Each yoga will bring you its particularities:
Hatha Yoga
Original Yoga, multi millennium, includes all kinds of Yoga. The objective is to achieve the improvement of body and mind, through the practice of postures (asanas), breathing (pranayama) and relaxation (among others). During a Hatha Yoga class, asanas are practiced in a gentle, mindful way. The benefits of hatha yoga are numerous: strengthening of the immune system, strength, flexibility, inner calm (reduction of stress and anxiety), better sleep…
Vinyasa Yoga
Vinyasa Yoga is the best known style practiced in the Western world. Taken from Ashtanga yoga, vinyasa is a fluid practice where postures are held for just a few breaths. This variant of course takes up all the basics of yoga (hatha) but with more dynamic movements.
Kundalini Yoga
Also known as "pranayama", Kundalini Yoga is the fourth stage of yoga (ashtanga system). After learning to master the postures, the focus is on breathing and the circulation of energy. We discover here the famous chrakas, connected to the awakening of the Kundalini. Kundalini Yoga is a powerful practice that clears unconscious emotions and blockages.
Nidra Yoga
Yoga Nidra is a powerful technique using words and the voice to create a state of trance (otherwise known as "hypnosis"), allowing access to a state of deep relaxation. This practice allows you to connect to your unconscious mind, to modify unwanted behaviors, to regenerate, to find more inner peace.
Pilates
Our approach and application of Pilates is grounded in its original foundations, as passed down by Josef Pilates and his lineage. During Pilates training, we cover the principles, anatomy, postural alignment and all the different traditional exercises. All the teachers are committed, professional Pilates teachers, perfectly mastering the technique and the different aspects of teaching.
Content
Principles of Pilates, beginner exercises, postural alignment. Intermediate and advanced exercises. Work with small equipment (weights, balls, bands etc.). Postural Alignment, Anatomy. Teaching and Pedagogy
Detox
Health is the most important thing.
Only those who have not yet been "sick" give it little or no time…the others fight by all means to find the essential pillar of a happy and harmonious life.
The purpose of this module is therefore to understand the scientific impact of Yoga and diet on your health.
Our training includes a detoxification module addressing the following topics: Young cold therapy Fruit cures Healthy diet (veganism, raw food) Solar observation (sungazing) During our training, you will learn how to allow your body to regenerate naturally.
KEYWORDS
Hatha Yoga | Vinyasa Yoga | Kundalini Yoga | Nidra Yoga | Breathing | Meditation | Chakras | Flexibility | Energie | Pilates | Relaxation | Mudras | Nutrition | Detox | Spirituality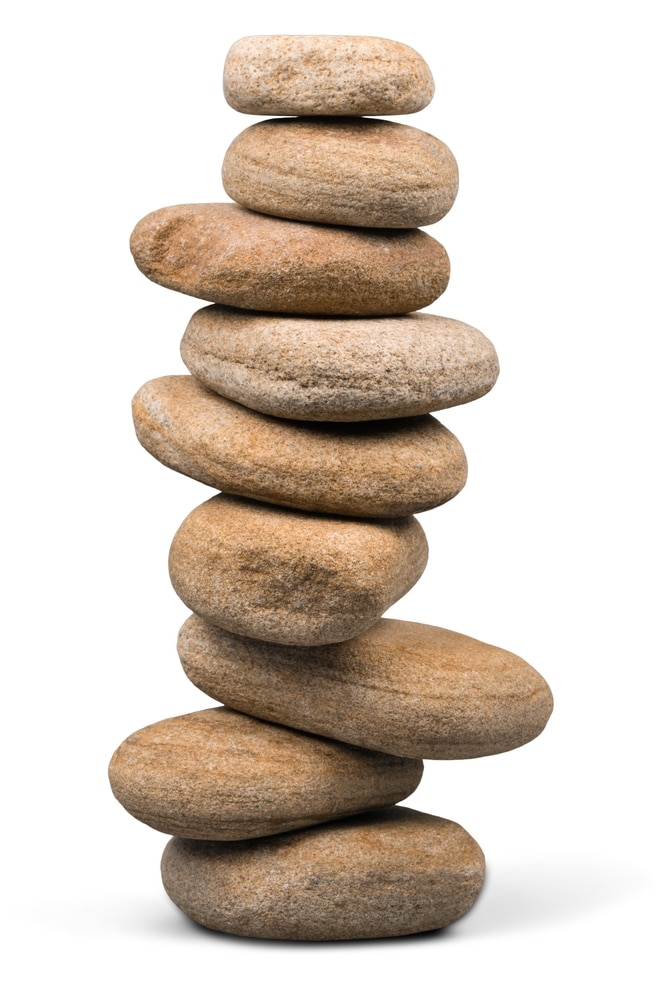 The content of the training goes well beyond the above points, it is rich but provided in a condensed way: pedagogy, philosophy, hypnosis, energies, mindfulness, spirituality, anatomy, physiology, mudras, chakras… many topics are covered.
10 students

maximum per course. Highly qualitative teaching, adapted to the group / to the individual.
9 months

Progressive training spread over 16 weekends (4h/day), break during the summer, work at home.
50H

group lessons included. You can practice and learn even before you start training.
All levels

It is not necessary to have done yoga before to register for the training. No experience required.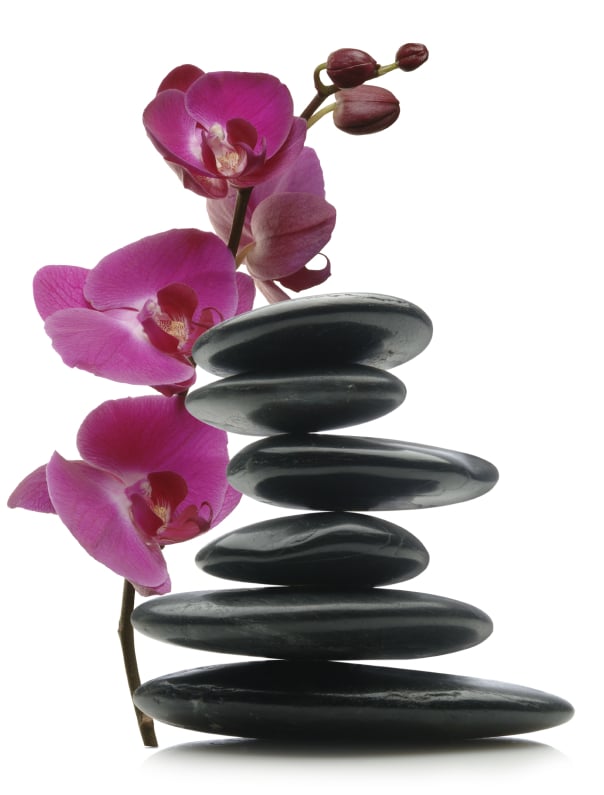 Saturday & Sunday from 1:00 p.m. to 5:00 p.m.
13/14 Mai: Introduction Teacher Training
27/28 Mai: Fondamentals
10/11 June: Basics Hatha Yoga 1
24/25 June:Basics du Hatha Yoga 2
08/09 July: Yoga Pedagogy
15/16 July: Basics Vinyasa 1
 12/13 August: Pilates 1
 26/27 August: Pilates 2
02/03 September: Pedagogy Pilates
23/24 September: Basics Vinyasa 2
14/15 October: Pilates 3
28/29 October: Yoga Pilates
04/05 November: Kundalini 1
18/19 November: Reviewing/ Synthesis
02/03 December: Regenerative Detoxification
16/17 December: final Exam
Classes take place on Saturdays and Sundays from 1:00 p.m. to 5:00 p.m.
In addition to the 16 modules, the training will also require you to allocate time to the areas below
GROUP PRACTICE
50 group yoga classes (hatha, vinyasa, kundalini) and pilates to follow during the training
TEACHING
20 hours of teaching different styles of yoga
READING
Several fundamental books to read during the course
Studio COLIFE
Chemin des Colombettes 6
Geneva 1202
Includes all training except books (cost < 100.- CHF).
Single price, payment in 1x or several times before the training.
Send us the registration form in PDF format to contact (a) colife.ch.
Wait for our confirmation (within 48 hours).
All further information will be sent to you at that time. (list of books, organization etc.)
"The Yoga teachers at Colife, transmit in a didactic way, not only the fundamental principles of the practice, its philosophy and its anatomical aspects but they do it in a peaceful, serene way and without any mystification or demagoguery.
The course content is excellent and selected in such a way as to allow a progressive and complete understanding of this ancestral philosophy.
In addition to learning to practice and teach the main postures, we learn all the themes and traditional techniques such as breathing exercises, emotional control, relaxation, concentration, mantras, philosophical fundamentals, ethical values as well as the study of the main ancient texts.
Angelo Ravano | march 2020
"My body and mind are in harmony and my physical condition has improved significantly; I am much more serene, I manage my daily stress much better and I have found a restful sleep.
I became aware of my being, of my body, of the importance of breathing well. I have acquired flexibility, I have a better posture in my everyday life. In addition to having improved my mental and physical condition, since this training
I eat more balanced and I have a healthier lifestyle. And it all came naturally without effort. I can only recommend this training which has transformed my life."
Corinne Kux | January 2020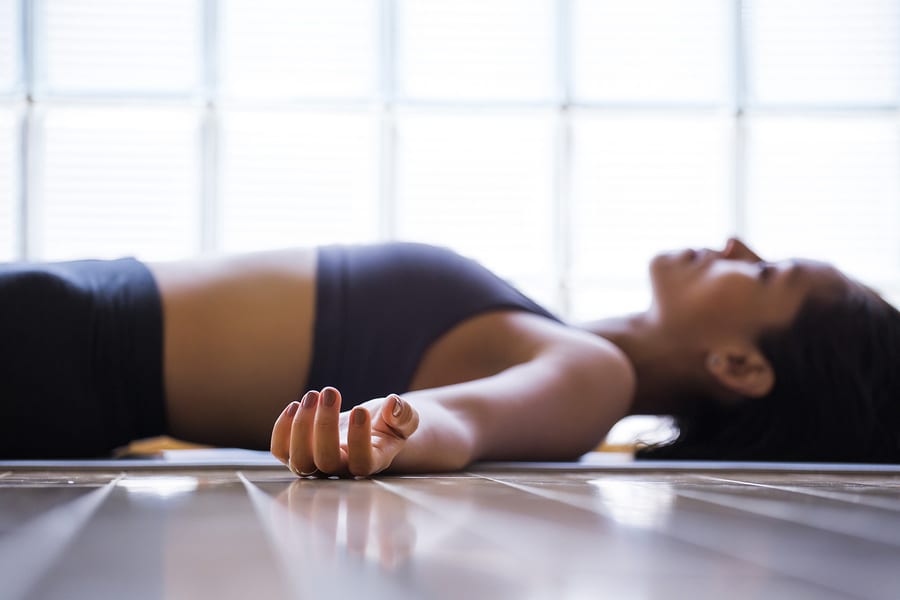 "The training accompanied a period of professional and personal crises and was the occasion for a great inner analysis.
Thanks to her, I acquired the right tools for my personal development. I understood that it is only acceptance, compassion, forgiveness, the present moment, benevolence towards myself first and towards others second.
I started a journey that will further enrich my life, that I don't want to leave, that I want to continue."
Tiziana Zugliano | January 2020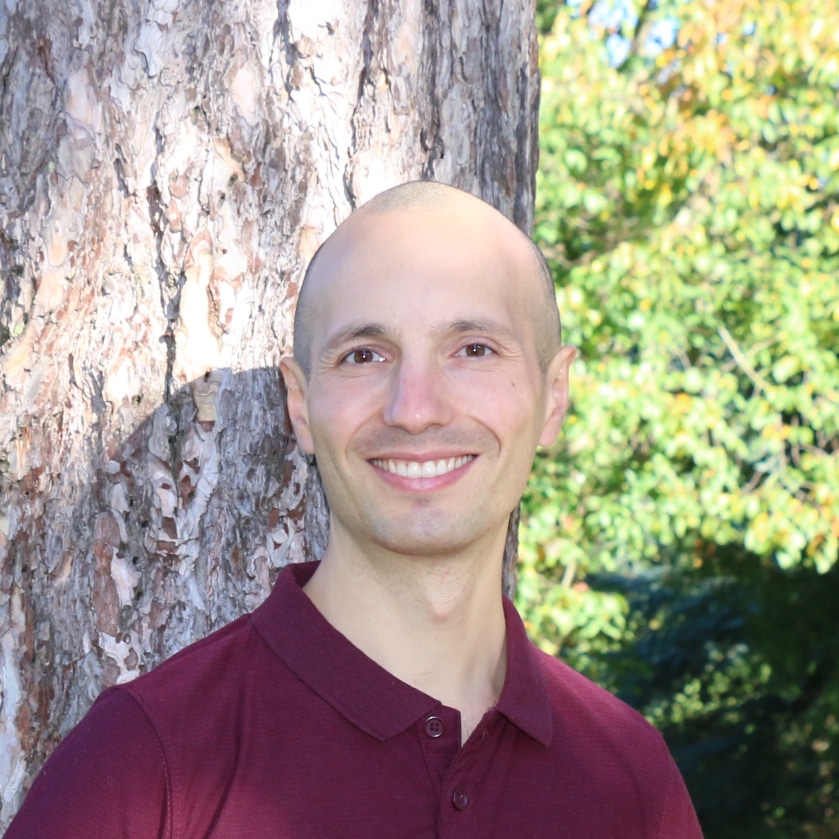 Cédric Abeck
My journey

I didn't choose Yoga, it imposed itself on me. A fragile health, failing at one time, and a deep feeling of exclusion pushed me to imperatively want to get out of suffering, physical and mental.
After experimenting with different aspects of the practice (postures, meditation, fasting, studies, mantras, internal heat, solar observation, prâna…), I felt the need to transmit my experience.
I have always dreamed of being able to contribute to the well-being of others, to feel useful. Transmitting brings me deep joy, I feel aligned, in harmony, happy.
Other trainers intervene during the training, for specific modules.
How do I use my group lesson hours?
you must complete all the hours before the end of your course.

you can start practicing as soon as your registration is confirmed.

You register for the respective discipline(s) for your training.
How many participants do you welcome in each session?
10 at most.

Because we attach great importance to training quality teachers.
Is your school Yoga Alliance certified?
No, there is NO YOGA ALLIANCE CERTIFICATION.
We also draw your attention to the schools claiming to be "certified" "Yoga Alliance".
THIS "CERTIFICATION" IS A LIE
Yoga Alliance themselves do not mention the word "certified" at any time on their site and prohibit the use of this word in Diplomas / Certificates.
Yoga Alliance is just an association without authority, which registers Yoga schools and students in exchange for high pecuniary fees ($100/year student and $500/year school).
They do not offer any control, training or audit. Be aware that if you were to commit to such a school, you will only have a "registered" Yoga Alliance certificate. In addition you will have to pay $100 each year for nothing, except the right to be "registered".
So make the right choice! To learn more about this, we invite you to read our full article.
How can you be sure of the quality of your training?
At COLIFE, we guarantee you a quality training allowing you to teach with confidence.
SIMPLY BECAUSE WE HIRE SEVERAL TEACHERS EACH YEAR TRAINED BY US.
We are therefore primarily interested in your success and have a great interest in your being competent. We also want to expand on a large scale soon. You can read more about it here.
Can I teach legally with your Yoga/Pilates diploma?
YES. Know that YOGA CAN BE TEACHED ANYWHERE IN THE WORLD, without a diploma or certificate.
Yoga is a STATE OF CONSCIOUSNESS, a state of unity. This is achieved naturally by taking the path of return to oneself. This induces to separate from one's fears, conditionings, identifications and therefore to leave the academic system.
YOGA JUST INVITES TO DETACH YOURSELF FROM ANY NEED TO BE RECOGNIZED!
As a result, NOBODY can and will ever have the opportunity to "certify Yoga". Besides, no Indian Yogi has ever taken this step, even less the greatest "masters" (Krishinamacharya, Pattabhi, Iyengar etc.). The one and only TRUE CERTIFICATION is YOUR PRACTICE and your ability to be in THE STATE OF YOGA.
What if I cannot be present on certain dates?
Our courses being intensive, it is strongly advised to attend all the modules. However, if you really can't be there, you have the option of taking the course online (zoom, live).
Are we competent to teach after the training?
Yes ! Your success is our success. For more information on this, read this article.
What skills does your school have?
Our approach and application of Yoga are based on sure values. Discipline, seriousness, gratitude, authenticity, benevolence, humor.
We are 300% geared towards your achievement and success and give the maximum of what we can. Your results are also ours.
We can say that we train one of the best teachers. Because at the beginning, our training is intended (in part) to surround us with excellent instructors, employees within the company.
All of our teachers are "yogis" sincerely committed to the spiritual path; they have a simple and sober life, far from the torments of the world. They respect and best apply all the principles of Yoga.
What is Hatha Yoga ?
Authentic multi-millennial yoga which mainly includes the practice of postures (asanas), breathing, rexation, meditation and healthy living. Yoga as we understand it is hatha yoga, most "modern" yoga being based on it.
More on Hatha Yoga...>>
What is Vinyasa Yoga ?
Unlike Hatha Yoga where postures are maintained, vinyasa yoga (or vinyasa flow) is a flow of postures, chained in a certain order. The postures are maintained for a maximum of five breaths, the style is fluid and dynamic. Vinyasa also includes breathing, meditation etc but some teachers tend to focus only on the physical practice.
More on Vinyasa Yoga…>>
What is Kundalini Yoga ?
Kundalini Yoga is known for awakening the Kundalini energy, but mostly aims to circulate prana (subtle energy) throughout the body. Kundalini is a practice of Yoga pranayama (exercise of energy) which mainly includes breathing exercises, combined with often dynamic movements. The course also includes specific meditations, which stimulate the chakras and the energy in general.
More kundalini yoga...>>